This year I had to create an poster to advertise the Luke sale for each of the stores and the relocation sale sign for the birmingham store.
Here was my first idea for a poster design. The concept behind this was to be flamboyant, bright and energetic however it was a bit too cartoony and didnt work effectively.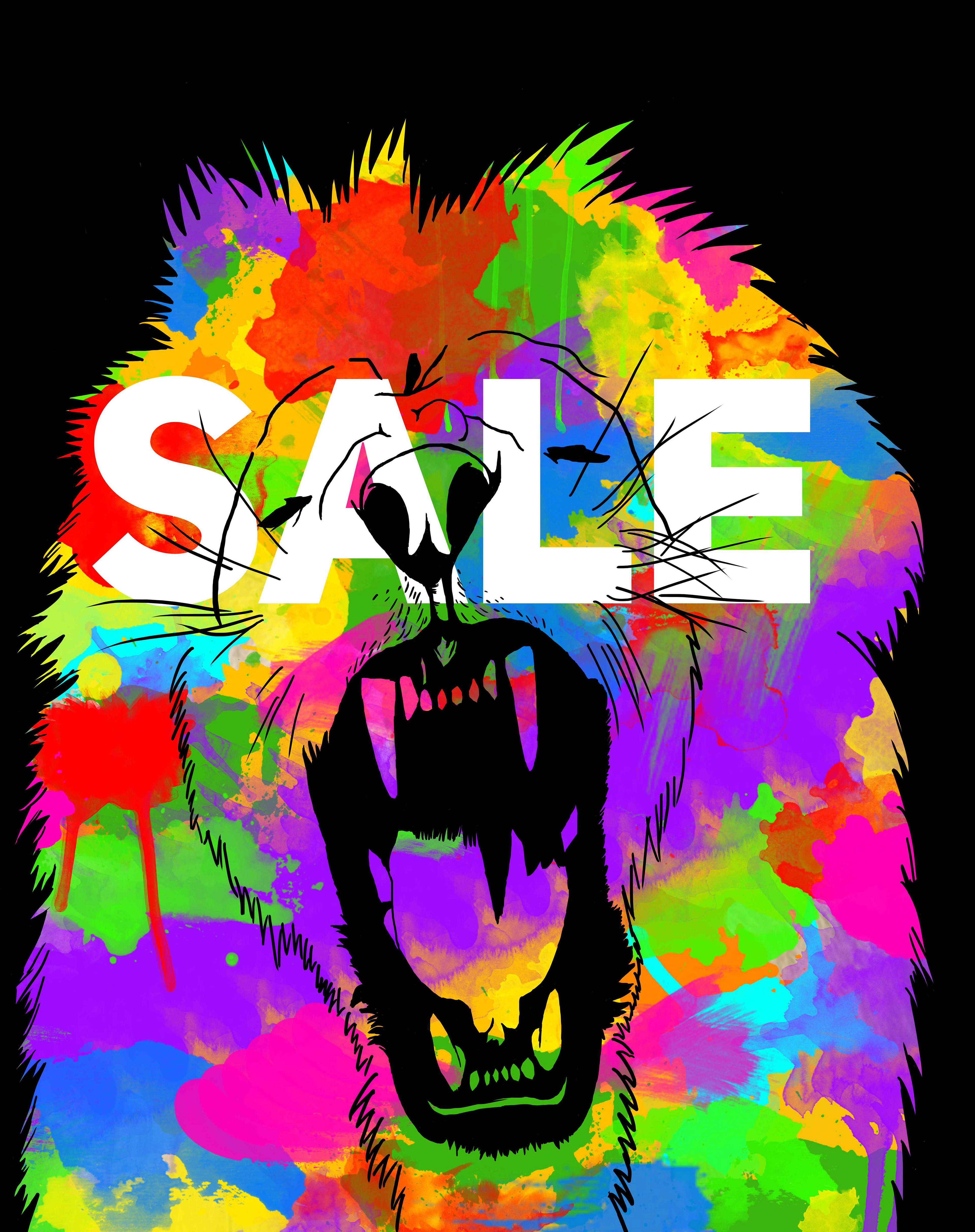 Using a photo reference, I illustrated this image of a lion as links in with the brand as a painted image.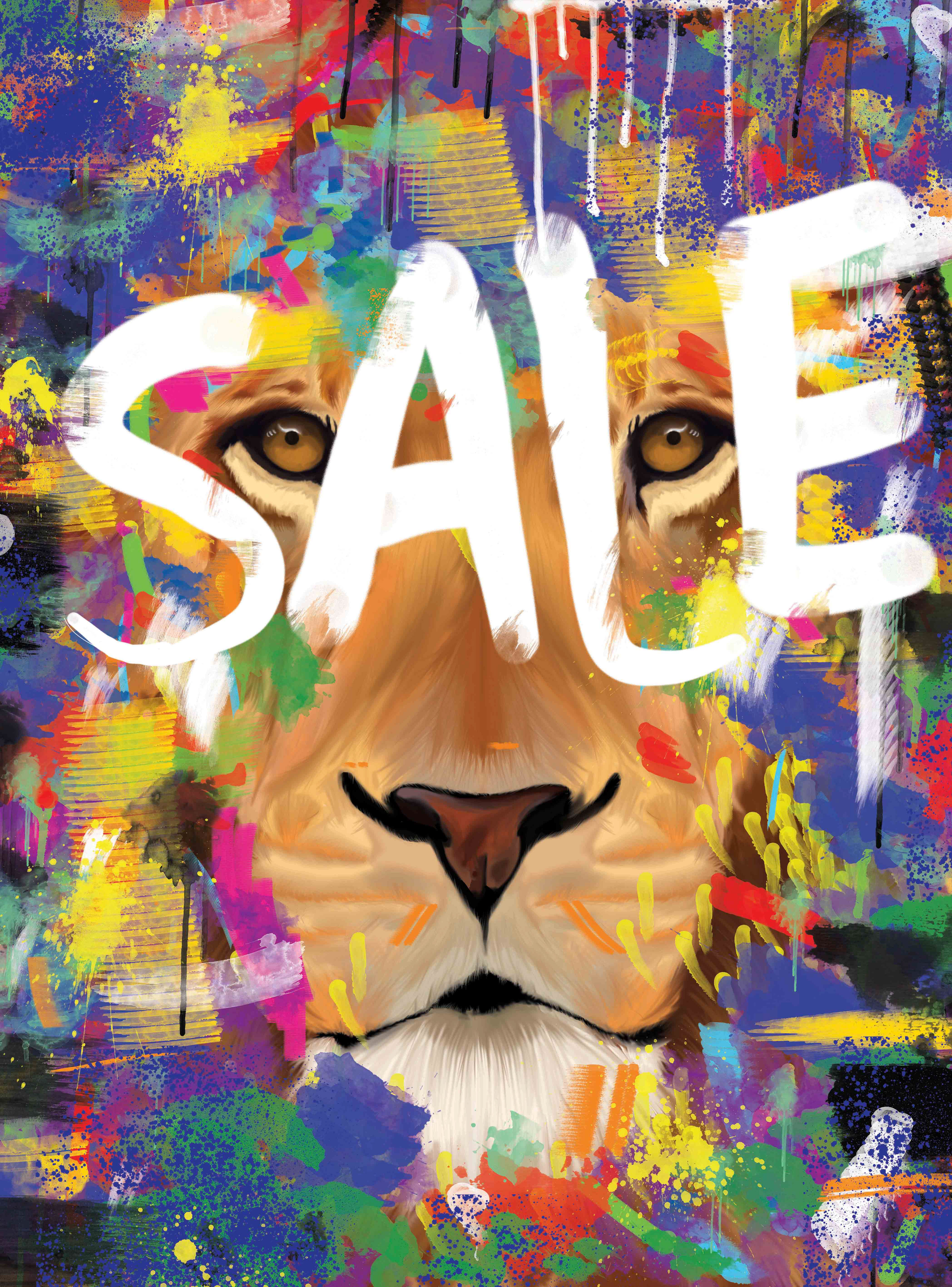 Next I covered paint brushes around the image to make it more qwirky, vibrant and give it some creative flair but unfortunately this too didn't fit in with the brand.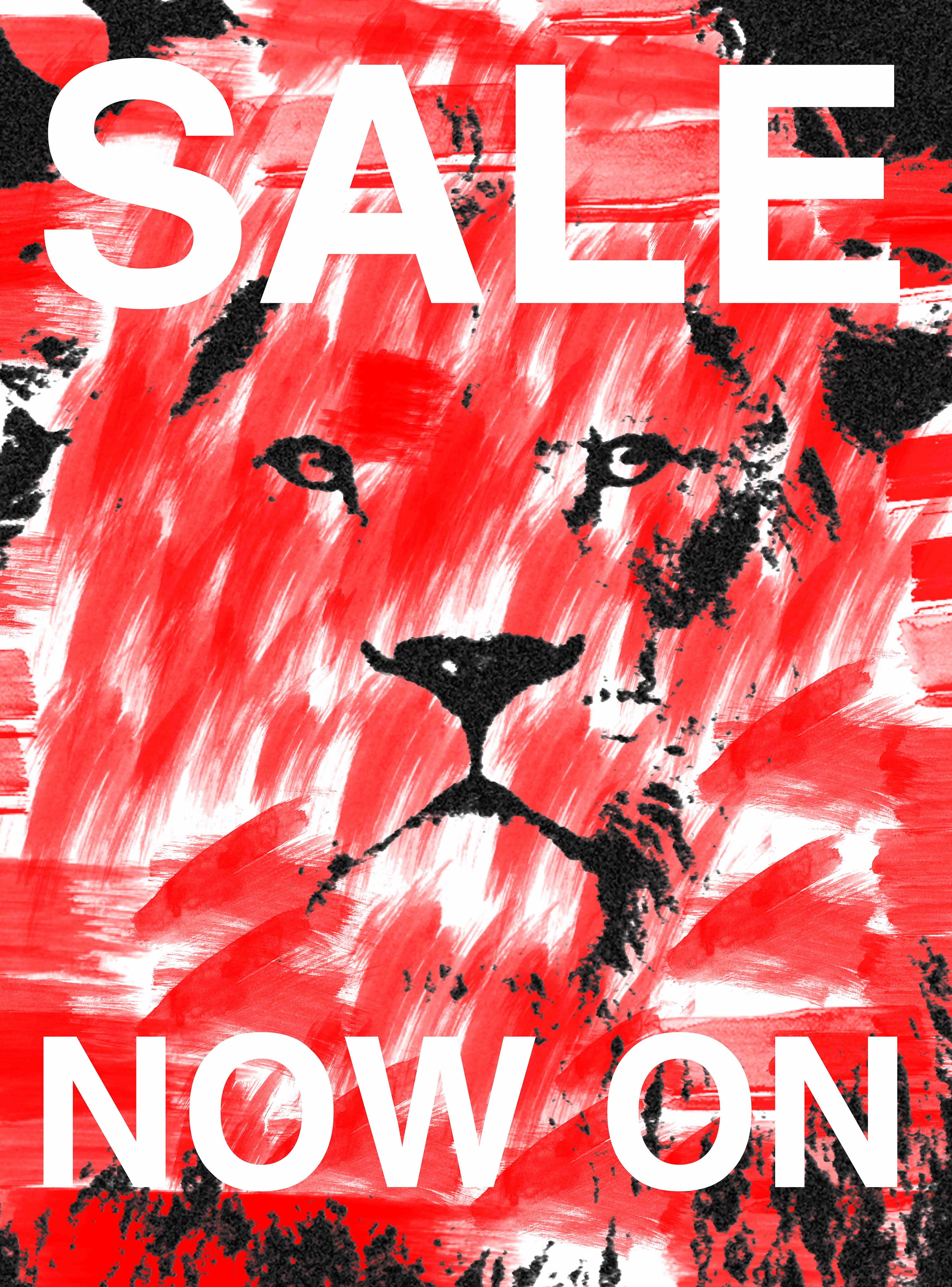 Finally after knocking out a couple design alternative, this design was the winning choice as the colours fit effectively with the brand along with the lion image which connects well with the Luke logo.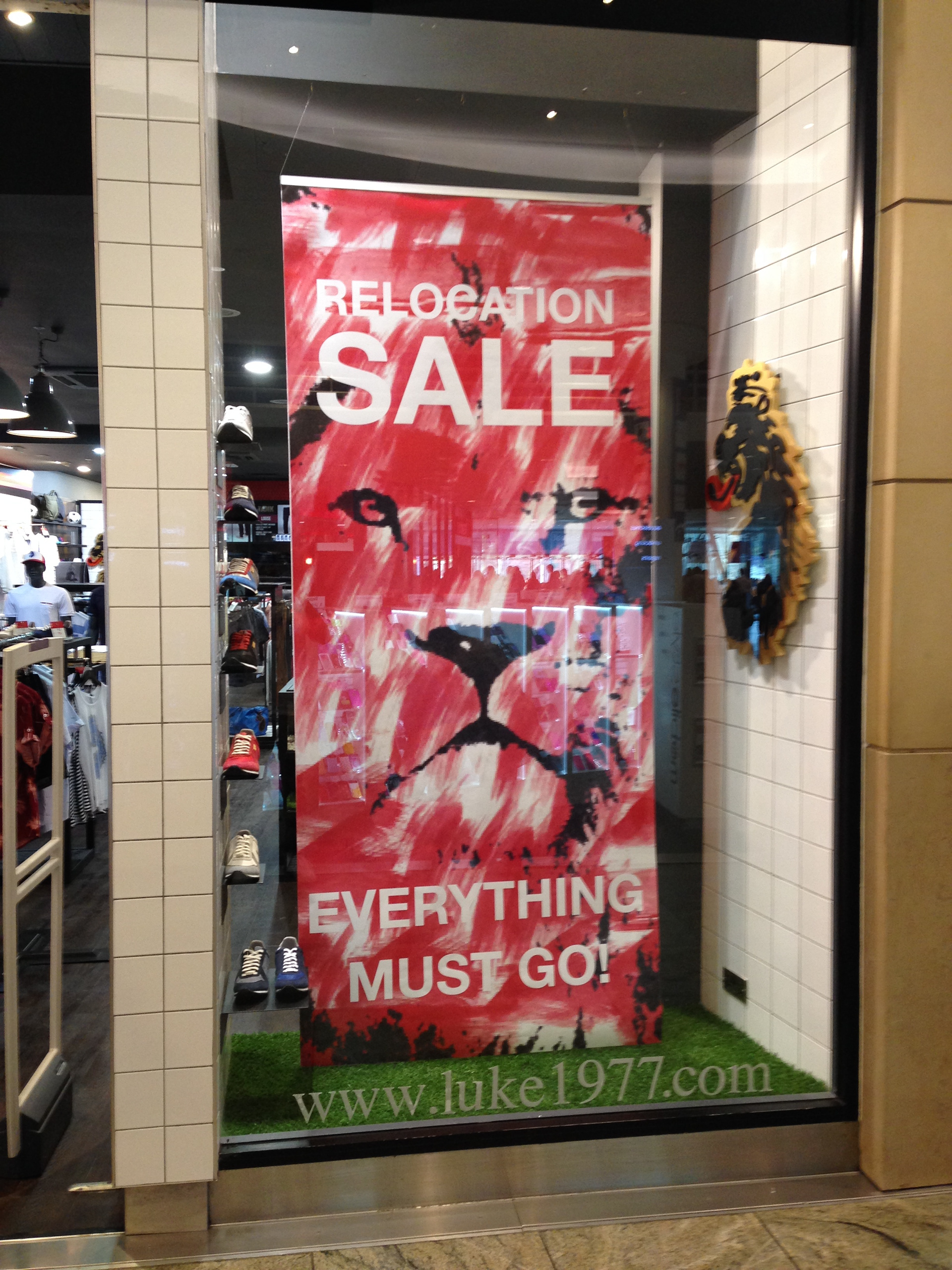 This is the relocation sale sign featuring the artwork in the old Luke Birmingham store in the Bullring shopping centre.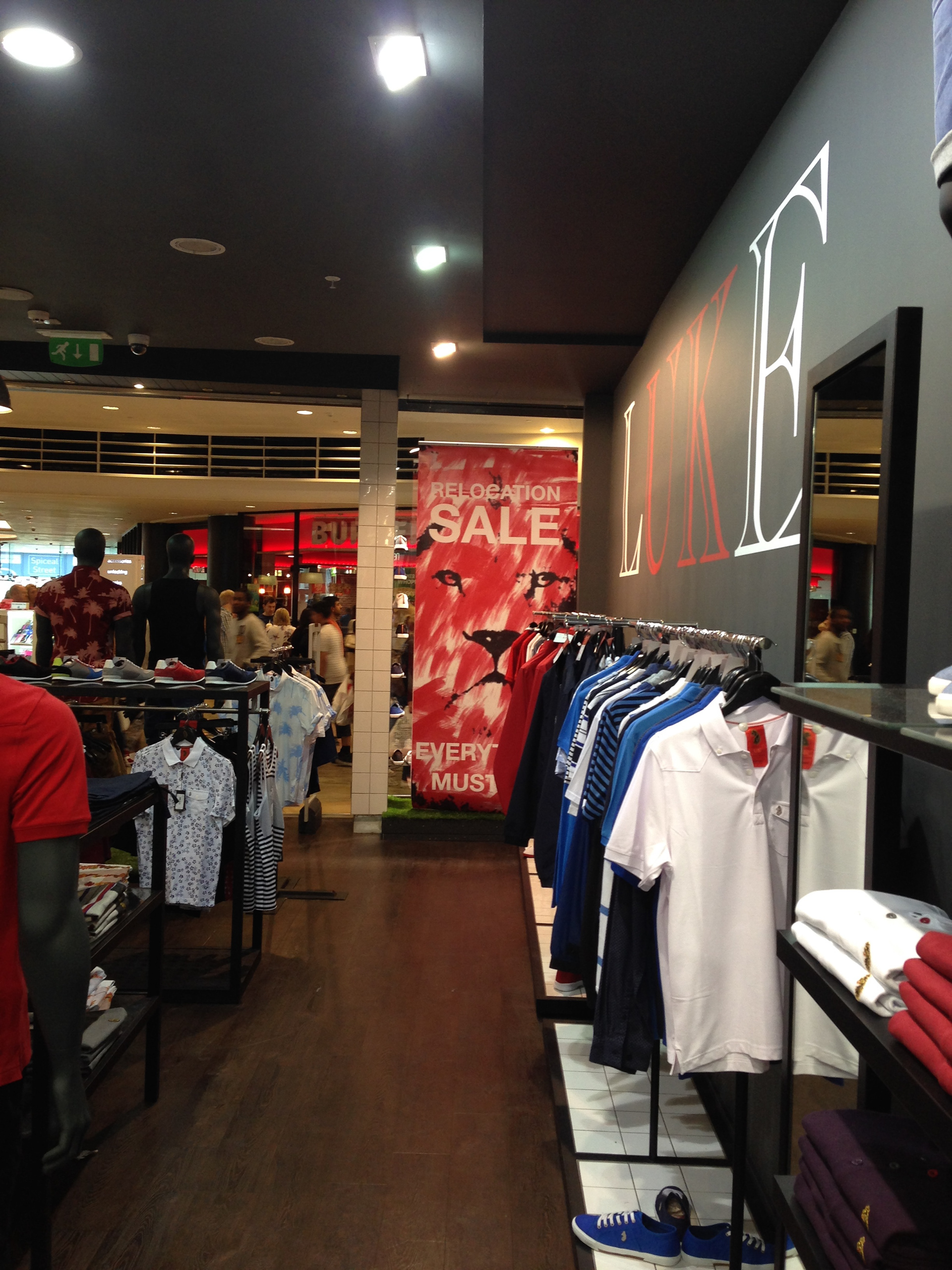 This was instore the behind the windows.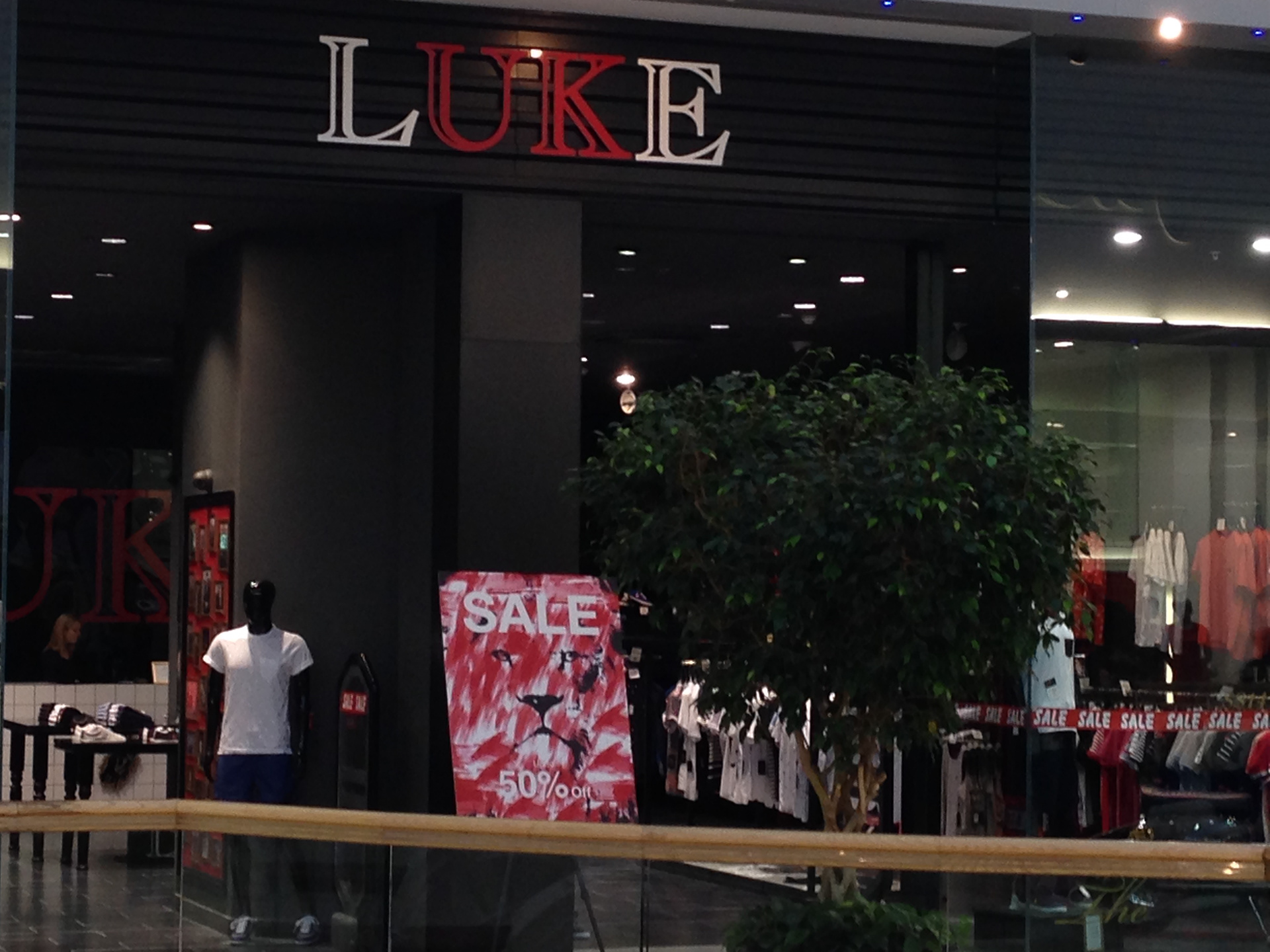 The Sale sign artwork was used in all of their flagship store around the country. This was the Luke Store in the Merry Hill shopping centre in Brierley Hill, Dudley.